17 Apr

Art Book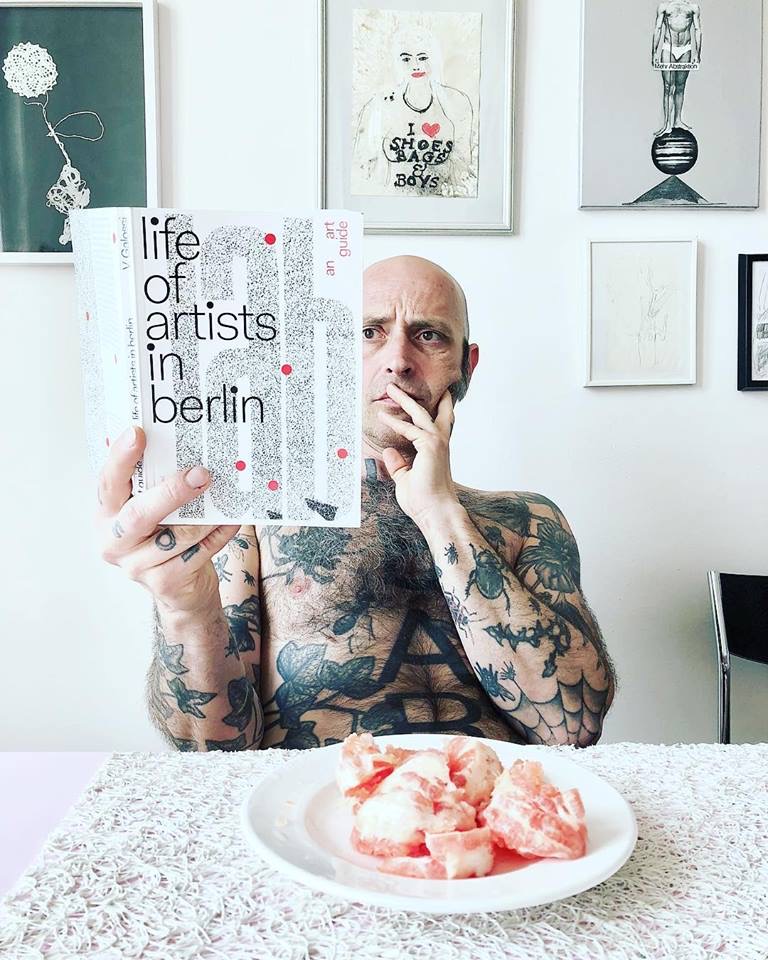 Discover Berlin like never before with Life of Artists in Berlin, an immersive journey into the lives of 25 international artists who call this vibrant city their home. Join emerging and established talents as they guide you from their studios to their favorite haunts, offering unparalleled insight into the hub of 21st-century art. This art guide is more than just a catalog; it's an intimate experience with the city's contemporary art scene, taking you by the hand to unlock the secrets of Berlin's art and social scene.
Curated by Valentina Galossi, an independent curator with years of experience in film, performance, and fine arts, Life of Artists in Berlin is the first book of its kind. Galossi has collaborated with some of the most prestigious and interesting galleries, museums, and private collections in Berlin, including Galerie Jochen Hempel and the Sexauer Gallery. Her expertise and passion for the contemporary art market shine through in this captivating guide.
Featuring 25 internationally-renowned artists, Life of Artists in Berlin is the ultimate insider's guide to the city's art scene. With photographs and personal anecdotes from the artists themselves, this book offers a unique perspective on Berlin's contemporary art world.
Featured artists: Christian Achenbach, Olivia Berckemeyer, Isabelle Borges, Viktoria Binschtok, Eli Cortiñas, Andrès Galeano, Jay Gard, Andreas Greiner, Gregor Hildebrandt, Bettina Khano, Schirin Kretschmann, Caroline Kryzecki, Gemis Luciani, Manfred Peckl, Anselm Reyle, Michael Sailstorfer, Pietro Sanguineti, Florian Schmidt, Tilo Schulz, Anja Schwörer, Anna Talens, Ignacio Uriarte, Peter Welz, Marlon Wobst and Michaela Zimmer.
This first edition, published in 2018, spans 144 pages in English and is presented in a softcover format measuring 14.7 x 20.8 cm. Life of Artists in Berlin is available for Euro 20, with the ISBN 978-3-945880-32-6. Don't miss this opportunity to discover the city's art scene like never before.