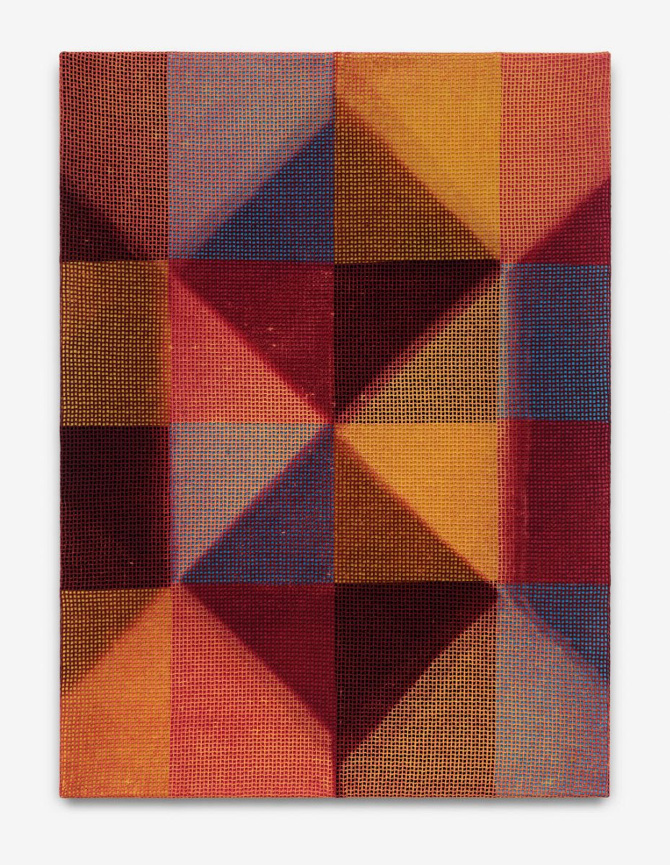 06 May

Anja Schwörer

6 May – 31 August 2019
Kanzlei Hübel und Willutzki 
Regensburger Str. 27, Berlin

Curated by Valentina Galossi

In the charming district of Wilmersdorf, thanks to the interest shown in contemporary art by a good team of professionals, we are happy to show some artworks by Anja Schwörer.
From May 6 until August 31, in the bright lounge of the Studio, we can admire beautiful works made out of mesh in the tone of purple, blue and yellow-orange filling the space giving to it a new touch of intimacy. Anja Schwörer's art is inspired by the theme of memory. Remembrance is understood as material that can take on the most bizarre and capricious connotations and forms. These forms are impressed on the fabric through the stages of dying, bleaching, knotting, and untying. The bleaching process lies at the core of the work, partly due to the printing and photographic techniques that Schwörer has mastered.

My paintings don't develop through an active application of paint, but rather the other way around, through the removal of pigments. Color gets deleted. This working process, actually a negative act of painting, leads to the pictorial invention.

Like photographic film that is filtered out of light, using bleach as a medium impresses images on the fabric, allowing the bleach to produce "light and shadow and the effects of positive and negative imaging". Her choice of fabric decisively influences the work, determining the final result, and Schwörer chooses non-organic fabric — denim, knit or honeycomb, monochromatic — to erase, to color, not to forget an emotion, to trace something that has happened and that has meant something, perhaps because memory "is related to the lived emotion." (Text: Valentina Galossi, Lab – Life of Artists in Berlin, 2018).