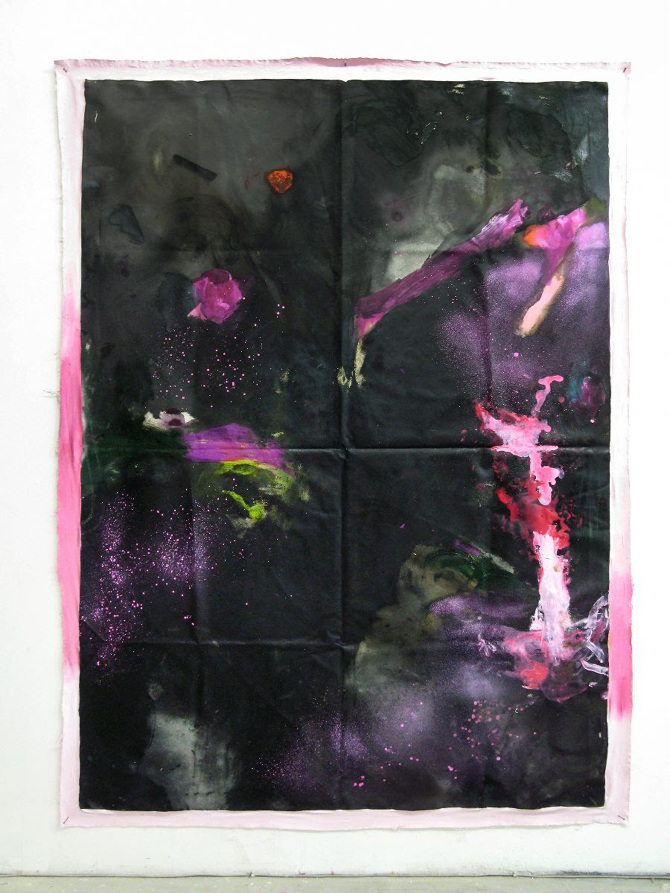 25 Jun

I.T.P.A. Immersive Tantric Painting Awareness

25 June – 4 July 2021 
Retramp Gallery
Reuterstraße 61, Berlin

Paintings by Caterina Silva, Performance by Caterina Silva and Liza Buzytsky
Curated by Valentina Galossi

A site-specific display of paintings by Italian artist Caterina Silva will be accompanied by a performance developed by the artist in collaboration with Elizaveta P. Buzytsky (Liza), researcher, healer, and artist. Following an ongoing dialogue between Buzytsky and Silva about power relations, sexuality, and spiritual practices, the score of the live piece will be designed around a variety of rituals both artists perform daily. Through a live audio voice-over, Buzytsky from her studio in New York will instruct Silva in a meditation inspired by spiritual techniques. Caterina Silva will respond by translating the instructions into an alphabet of gestures and body movements belonging to her painting process which she identifies as a sort of meditation in action.

The live performance will result in a visual soundscape of the painting process, body gestures and traditional tantric practices mixed with tactile key elements borrowed from the fascinating phenomenon of nowadays known as ASMR (Autonomous sensory meridian response). Features from both the spiritual and the daily life will then allow the audience to live their own experience shifting their attention from the divine to mundane, from the body to soul, and then in reverse while transitioning towards an altered state of consciousness.

I.T.P.A. will be performed live on the 25th of June at 7 pm, viewable from the gallery window, and streamed online as well on: twitch.tv/studiocaterinasilva; Facebook Live ReTramp and Instagram Live @retramp.

Caterina Silva's paintings will be shown in the gallery space and the video documenting of the performance will be screened together with artworks produced during the performance. A short video/record of the experience will be available to be purchased for free.