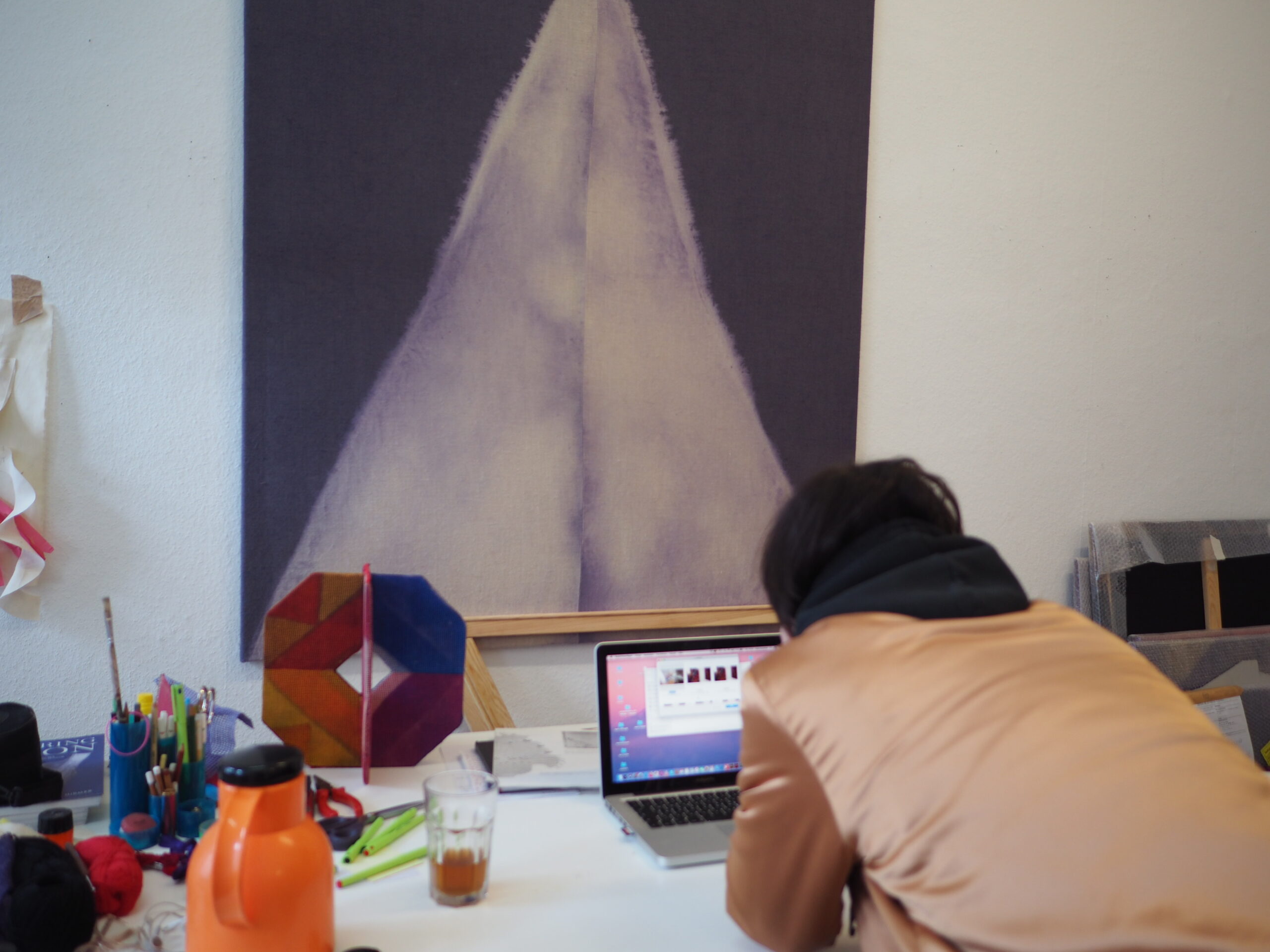 13 Mar

Do you read art ?! Series 1 – Episode 3: Anja Schwörer

The Do you read art?! series is a collection of interviews produced by Valentina Galossi in Berlin in 2021.  In each episode, Galossi delves deep into the minds of visual artists, uncovering their personal connections to the world of art books and how it has influenced their own works of art. So, are you ready to explore the intersection of art and literature? Tune in to "do you read art?!" and discover the fascinating stories behind the art!

Joining us today is Anja Schwörer, a talented visual artist originally from Karlsruhe and currently based in Berlin. Anja's work is deeply inspired by the theme of memory, exploring how remembrance can take on bizarre and capricious forms. Her pieces are created through a combination of dying, bleaching, knotting, and untying, resulting in intricate and unique fabric designs. The bleaching process is especially important to her work, as it allows her to incorporate her mastery of printing and photographic techniques. In our interview, Anja will share her latest project, "Untitled 2020," a series of timeless textile paintings. Additionally, she will introduce the art book "America's Quilts and Coverlets," which has been a significant influence on her work.